Brighton Power of Pink 2019 Supports Peace Love Tote
We are Thrilled to Announce that Peace Love Tote is a Recipient of this Year's Brighton Collectibles Power of Pink 2019 Breast Cancer Awareness Fundraiser.
Brighton Collectibles at The Shoppes at Chino Hills is helping us meet our October goal of raising enough funds to deliver tote bags to thirty newly-diagnosed breast cancer chemotherapy patients.
Purchase A Power of Pink Bracelet from Brighton at The Shoppes at Chino Hills and Support PLT
For the entire month of October, the Brighton Collectibles Store at The Shoppes at Chino Hills is giving PLT $10 for every 2019 Power of Pink bracelet, and $50 for every Legacy bracelet sold at their store. The fundraising effort began on September 26th with a kickoff event in which PLT founder, Kim Carew, hosted a meet and greet at the store. During the event, Kim shared her story and her mission to bring comfort and compassion to women facing breast cancer diagnoses.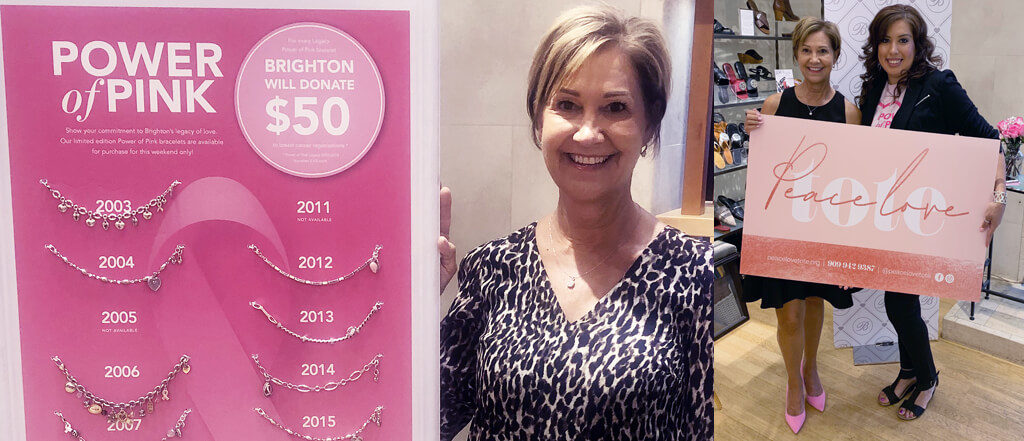 Peace Love Tote is headquartered in Chino Hills, and Peace Love Tote is so appreciative of Brighton and other members of the local business community who are generously supporting our cause. As we take the month of October to acknowledge the thousands of women and men who are battling breast cancer, we are grateful to all the individuals who have already donated.
"We are so excited to be a part of the Brighton Collectibles family of supported charities," said PLT founder Kim Carew. "Brighton does so much globally for women battling breast cancer, and their financial contribution to Peace Love Tote is invaluable – not only because we are totally dependent on donations, but because they are shining a light on our particular mission to bring comfort to women as they gear up for their first chemo appointment – and this aspect of the breast cancer journey is in dire need of more attention."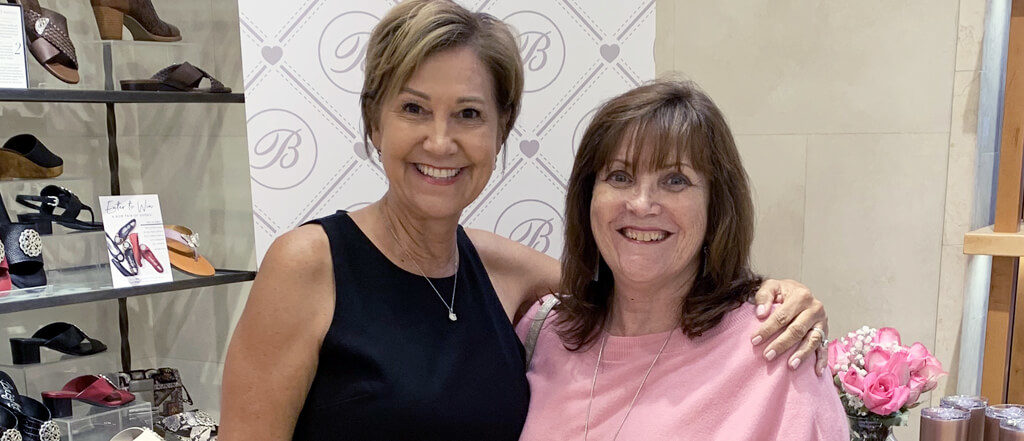 This October, Please Consider a Donation and Bring a Little Comfort to a Newly Diagnosed Breast Cancer Patient
Peace Love Tote receives donations from the Brighton Chino Hills store only. If you live outside of Chino and would like to make a donation of any denomination right here on the website, you can do so using the button below:
Donate Now
Read This Next: