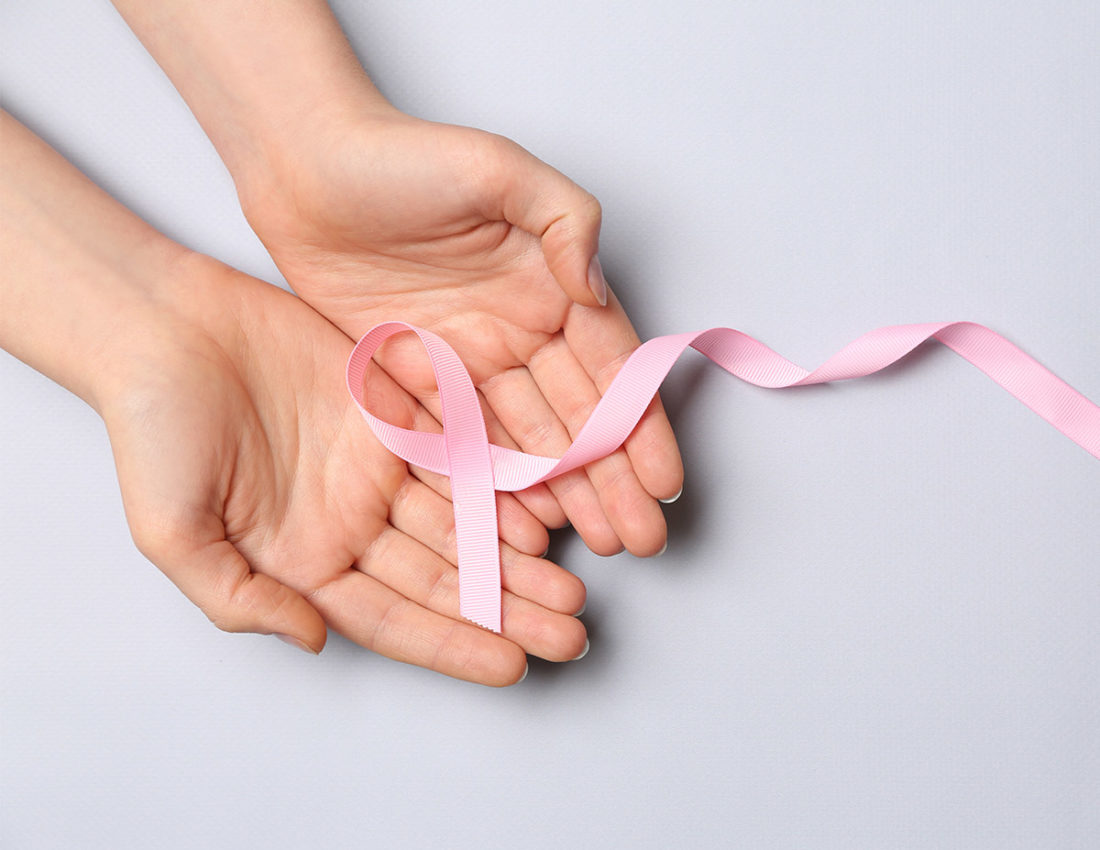 Behind the Pink Ribbon
PLT Founder Featured on Breast Cancer Awareness Podcast, Behind the Pink Ribbon
This past February, Peace Love Tote founder Kim Carew was featured on the Behind the Pink Ribbon podcast hosted by twelve-year genetic breast cancer survivor, Melissa Adams. During the interview, Kim tells the story of her diagnosis at the age of 53 and subsequent battle with triple-negative invasive ductile carcinoma.
Stories of Hope and Survival from Behind the Pink Ribbon
Behind the Pink Ribbon is a weekly podcast dedicated to sharing real stories about fighting, surviving and living with a breast cancer diagnosis. Providing inspiration, hope, information and resources for those who have had their lives impacted by breast cancer, Behind the Pink Ribbon strives to bring attention to the realities of battling the disease noting that, "Breast cancer is more than the pink ribbon that symbolizes the disease; it is not pink nor is it pretty. It can be a messy, devastating, life-altering and lonely journey."
Kim shares the unexpected realities of her own journey that led her to found Peace Love Tote. When she arrived at her first chemotherapy appointment in jeans and flip flops, she was totally unprepared for the cold, the length of treatment (six hours), and the boredom. She came away from the experience wanting to help other women and began packing bags with the essential items she wished she had on that first chemo appointment.
Listen to the Podcast
We'd like to thank Melissa Adams for her work bringing attention to the realities of breast cancer and her support of Peace Love Tote.
On this episode, Julie Caputo joined us on the podcast. She was diagnosed with Stage 2B invasive lobular cancer at the age of 49. Julie shared that a pain in her left side under her breast that was not even connected to the cancer was what led her to be examined in the first place.
Peace Love Tote Needs Your Help!
We have had to temporarily suspend the "request a tote" form on our website because we have been overwhelmed with requests! While we are thrilled that our cause is receiving attention, we run 100% off of donations and cannot accept any more applications until our funding rises up to meet the need.
If you are interested in supporting the Peace Love Tote mission, please consider donating today. We appreciate financial contributions of any size. Thank you for helping us support more women with breast cancer!
Donate | Get Involved
Read This Next:
Three Ways to Support A Friend or Loved One Confronting a Breast Cancer Diagnosis